This luxury culture concept store was designed to create new memories of experiences that go far beyond just books. Walking past the grand floor to ceiling bookshelves, the space resembles a retro yet contemporary concept store, fully equipped with chic vintage vitrines, each filled with one-of-a-kind items like unique antique jewelry pieces, collectibles and sentimental ornaments. 
We were featured in the October 2022 edition of Vogue Polska for our work on the Assouline headquarters! Read more about this project in the excerpt below.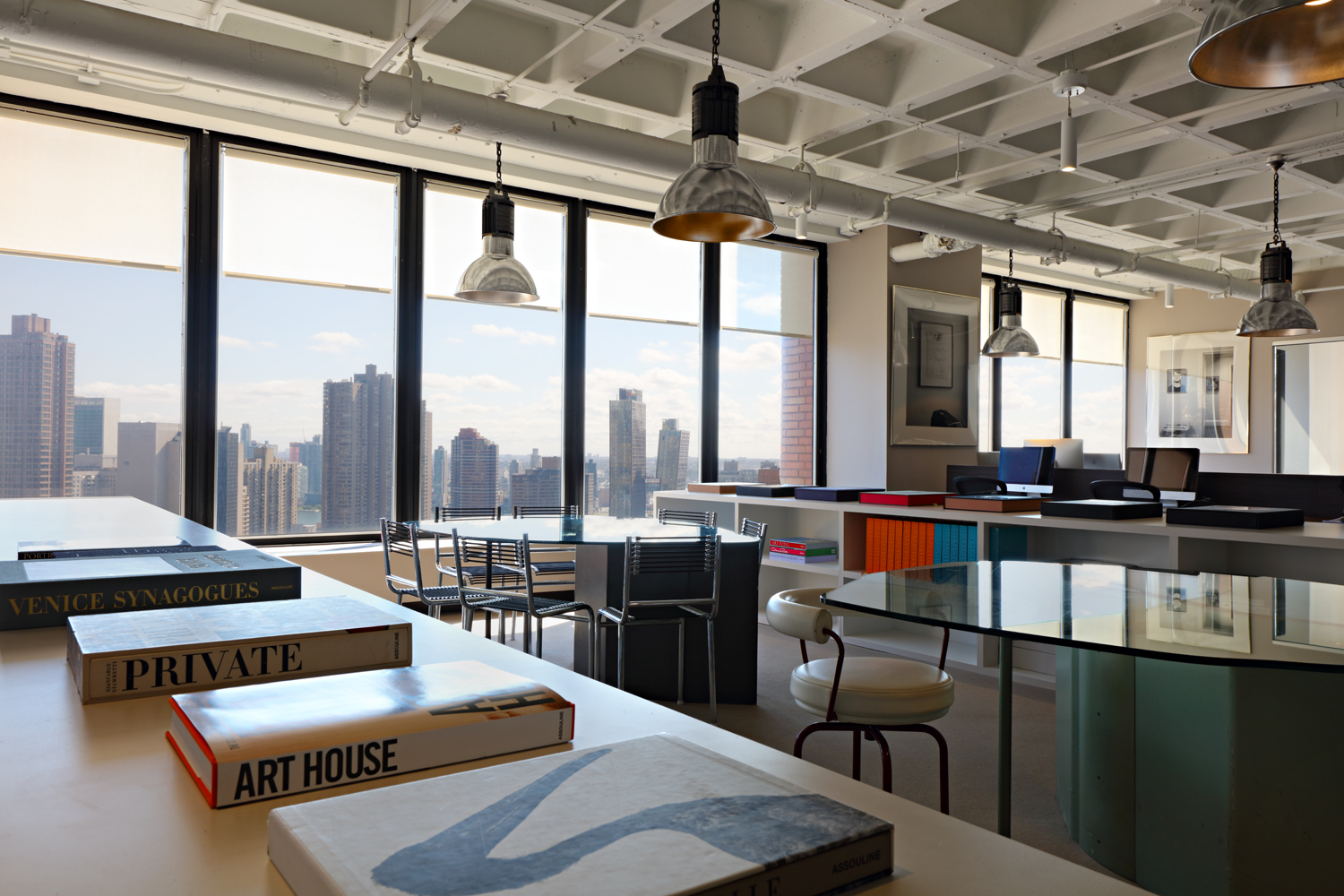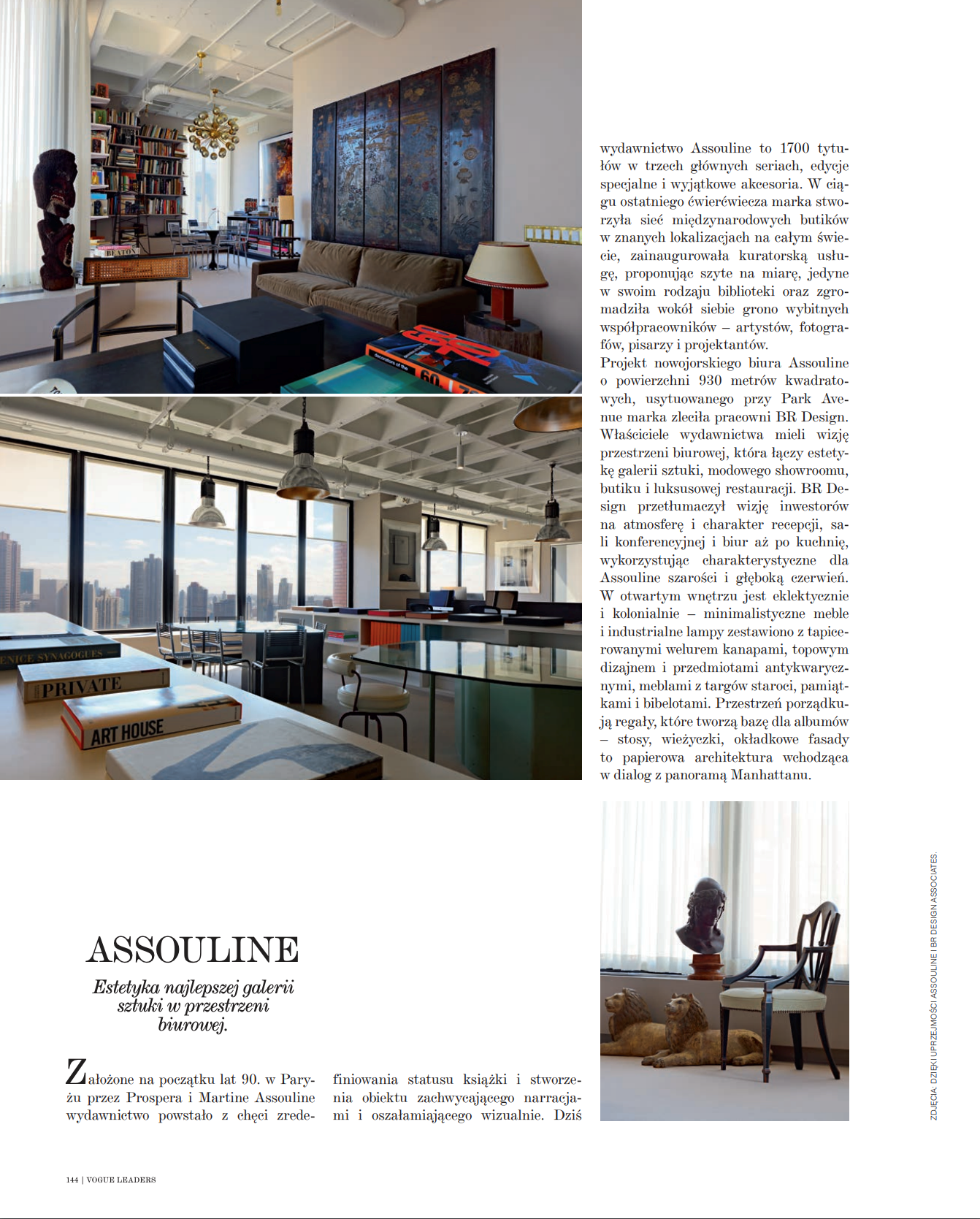 Translated Text:
ASSOULINE
Founded in the early 1990s in Paris by Prosper and Martine Assouline, the publishing house was established with a desire to redefine the status of a book and create an object that enchants the narrative and is visually stunning. Today Assouline publishing houses 1,700 titles in three main series with editions in special and unique accessories. Over the last 25 years, the brand has created a network of international boutiques in well-known locations around the world. It has inaugurated the curatorial service, offering tailor-made, unique libraries, and gathered a group of eminent people – artists, photographers, writers, and designers. Design by Assouline's New York office with an area of ​​930 square meters, situated at Park Avenue, the brand commissioned BR Design Associates. The owners of the publishing house had a vision of an office space that combines the aesthetics of an art gallery, fashion showroom, boutique, and luxury restaurant. BR Design translated the vision of investors, the atmosphere and character of the reception, conference room and offices, and the kitchen, using the characteristic of Assouline grays and deep reds. It's eclectic, open interior, with minimalist furniture and industrial lamps, is combined with velor upholstery, top sofas with design and antiquarian items, furniture from antiques markets, souvenirs, and knick-knacks. The space is filled with shelves that form the basis for albums – piles, turrets, cover facades – its paper architecture in dialogue with the Manhattan skyline.